Description
高人气宝宝零食品牌Renewallife🔥
宝宝零食DdoDdoMam Rice Stick 有机米条❣️
如果你的宝宝现已8-10个月以上,那就可以从
【有机米饼】换去【有机米条】
米条的形状比起米饼来得小一点,还可以让宝宝训练小手指哦~
这个系列有:综合有机蔬菜、有机水果、有机莓果❣️
DdoDdoMam Rice Stick 有机米条 是无糖无盐无添加剂哦!~仅用有机米粉和水果蔬菜粉制作
👶🏻零食适合6个月以上的宝宝
👶🏻大小适中,适合小手指
👶🏻容易溶解,可促进自我进食
❇️非油炸油
❇️Gluten Free and non-GMO ingredients
❇️无添加剂: 不含人工香料,色素,人工甜味剂和防腐剂
❇️不含化学农药的无化学谷物
❇️有机,HACCP和多ISO认证
ORGANIC & PESTICIDE-FREE

 certified rice used
No artificial 

sweeteners

No artificial 

flavoring

No

preservatives

added
Non-fried. No oil. 

Low calories

Melts gently in the mouth
Certified Organic Healthy Treats. No Sugar Added. For 6 months old and above
DDODDOMAM Organic Rice STICK series in 3 flavors.
Crunchy yet no deep frying and melts in the mouth. Better in taste, better in nutrition, ergonomic design for easier gripping!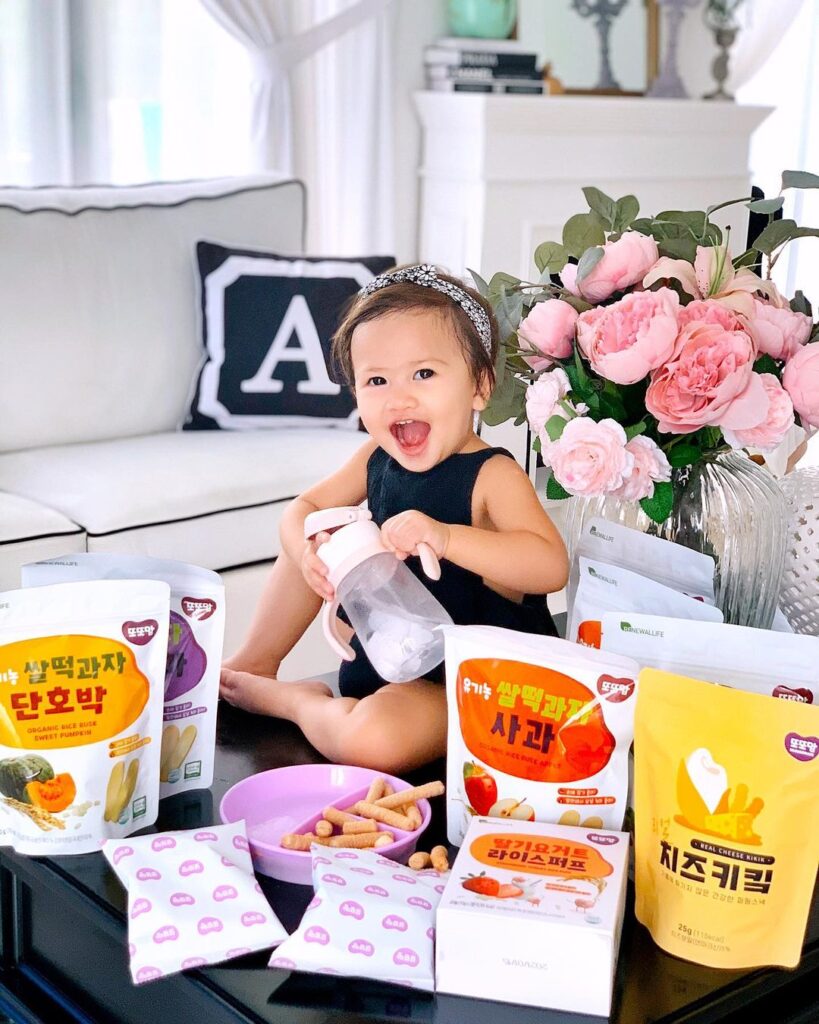 Organic, HACCP and multi-ISO certified
Uses only chemical free grains grown without using chemical pesticides.
Non oil fried – made only with heat and pressure, thus no oil and low in calories.
Additives free (No artificial flavoring, coloring, artificial sweetener and preservatives)
Gluten Free and non-GMO ingredients
Expert and know-how design with best gripping size, yet crunchy and melts in your mouth easily.
Conveniently packed with resealable zip lock bag.
Perfect size to bring along as shopping, dining or traveling snacks.
Storage: Avoid direct sunlight and high temperature and humidity, keep in cool dry place. Even within expiry date, once opened, please consume as soon as possible.
This snack is free of sugar, egg, milk, peanut, and buckwheat. However it is manufactured in the same facilities which produce products that may contain milk, soybean, wheat, peanuts, and walnuts.