Description
No Chemicals. No Artificial Additives. Only the Best.
Great for all ages, from one to a hundred
A light & easy rice puff snacks made with 95% organic ingredients that is perfect for your toddler. Comes in 5 delightful flavors, Strawberry Yogurt, Delicious Cheese, Spinach, Pumpkin and Banana!
HACCP and multi-ISO certified
Certified HALAL by Majelis Ulama Indonesia (MUI).
Uses only chemical free grains grown without using chemical pesticides.
Non oil fried – made only with heat and pressure, thus no oil and low in calories.
Additives free (No artificial flavoring, coloring, artificial sweetener and preservatives)
Gluten Free and non-GMO ingredients
Expert and know-how design with best gripping size, yet crunchy and melts in your mouth easily.
Perfect size to bring along as shopping, dining or traveling snacks.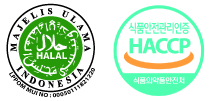 Ingredients:
Organic rice, Organic white mom (Organic sugar, Organic cocoa butter, Organic skimmed milk powder, Organic whole milk powder, Lecithin), Spinach powder, Yogurt powder.