Description
推荐搭配 效果加倍!
—充分深入给于宝妈产前产后最温和的滋养—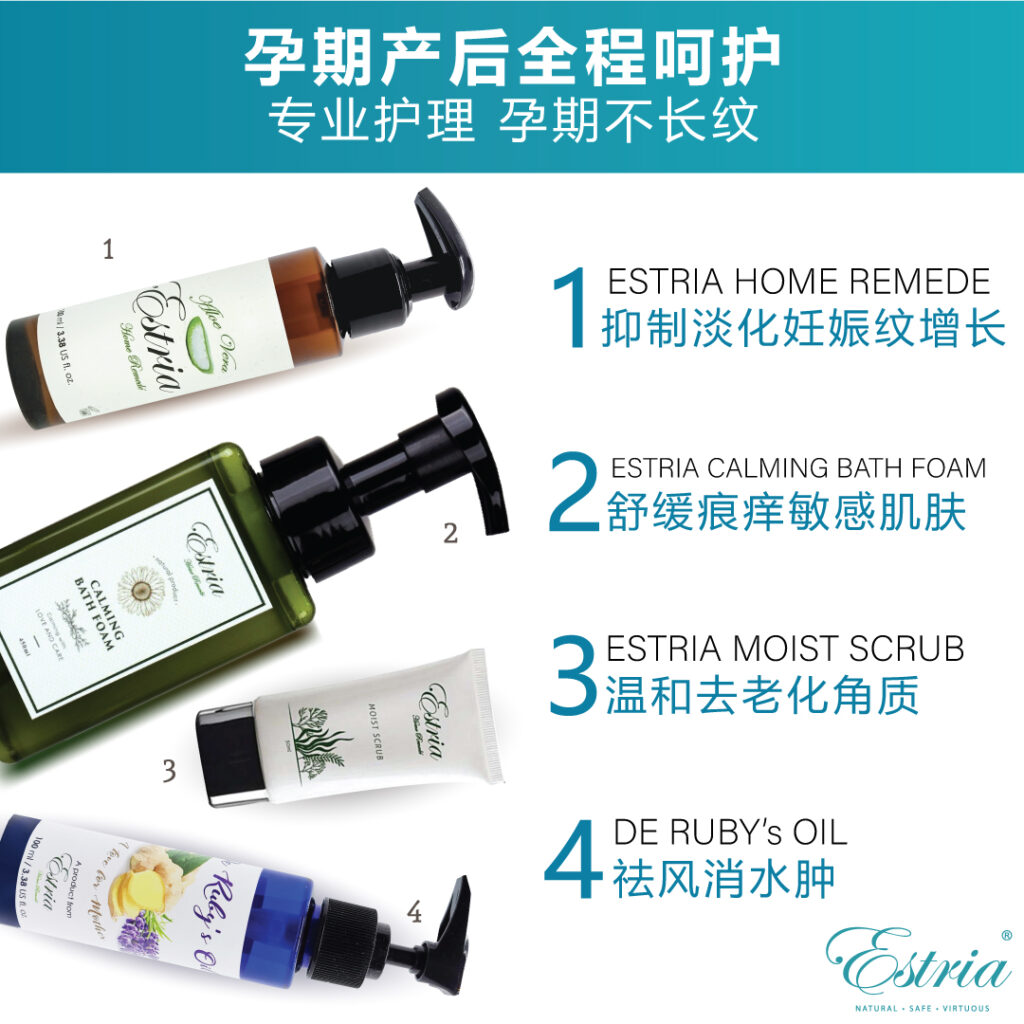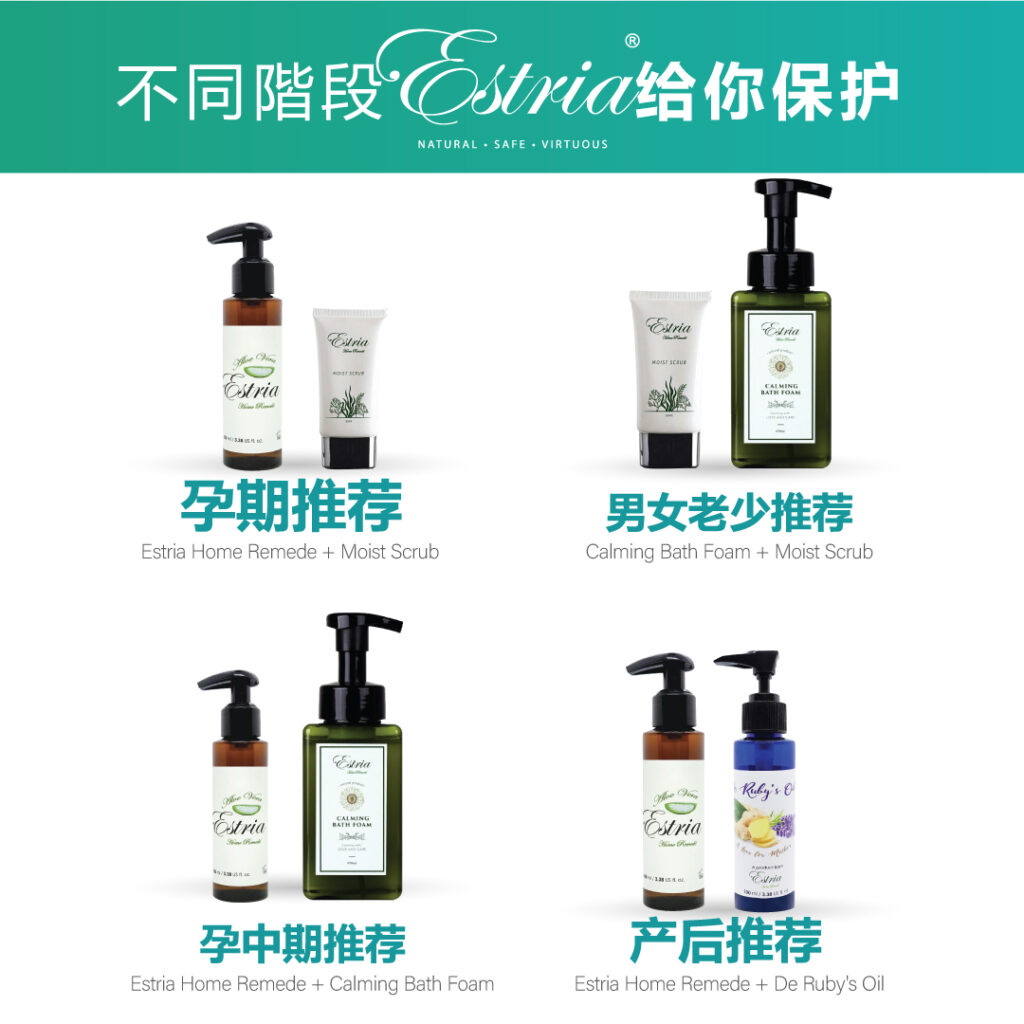 Estria Home Remede :预防妊娠纹油的能力高达90-95% 
💁🏼 作用:100%天然植物草本精华为原材,多种维生素对人体皮肤有良好的营养、高度滋润、舒缓干痒,已征服数百万女性,帮她们解决纹路的梦想!
Estria Calming Bath Foam: 无泪护肤,一秒起泡,母婴和敏感肌专用
💁🏼 作用:针对敏感肌,母婴红疹, 湿疹等问题研发。采天然温和成分,不会刺激,以植物洋甘菊精油為主要成分添加洋甘菊草本精华,能够有效改善皮肤干痒脱屑,舒缓因过敏而产生的不适,同时也能加强保湿,修护在干燥环境下被破坏的皮肤保护膜,加强敏感肌的抵御力。
Estria MoistScrub:是针对孕妇皮肤而研发的温和磨砂
💁🏼 作用:避免产品太滋润导致肚皮很痒红点,利用最温和的配方达到最佳清洁力,去除皮肤毛孔的油脂之余,绝不伤害到孕期敏感脆弱的皮肤。定期清理老角质,促进受损组织再生恢复💦
De Ruby's Oil:是针对研发给母亲的一款祛风油
💁🏼 作用:不辛辣!不臭油!但集合祛风,舒缓疼痛,还能当作按摩的祛风油~
并以此概念用于帮助刚生产后的妈妈和宝宝可以同时使用的祛风油,其主要成份防风(姜),能够有效抵抗各种风寒湿邪的入侵。
Estria 品牌来自100%天然植物的营养♥️
经SGS全球机构认证,是安全、天然、良心的纹路修护产品。
此网站支持E-wallet汇款 (Check out时候可以选择)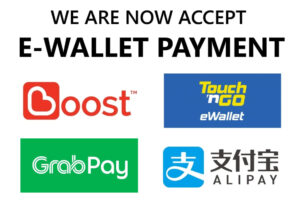 Recommend matching with double the effect!
*Fully and deeply give to Maternity mommy before giving birth. The mildest nourishment after childbirth ————
1. Estria Home Remede: Stretch Mark Prevention and Lighten Stretch Marks
💁🏼 Function: 100% natural plant ingredients . Multi-vitamins have good nutrition and nourishment for any and sensitive skin. It has conquered millions of women and helped them solve the dream of lines!
2. Estria Moist Scrub: A gentle scrub developed for pregnant women 's skin
💁🏼 Function: To prevent the product from being too dryness and causing itchy and red spots on the belly. Use the mildest formula to achieve the best cleansing power and remove the oil from the pores of the skin. It will never harm sensitive and vulnerable skin during pregnancy. Promote the regeneration of damaged tissues 💦 The Estria brand comes from 100% natural plant nutrition ♥ ️
3. Calming Bath Foam: is great for mommy and kids with super sensitive skin or eczema.
💁🏼 Function: organic chamomile extract (reduces itching, soothing on the skin), organic aloe vera (skin soothing), and organic chamomile (reduces skin irritation), natural fragrance in the form of essential oils (like lavender and chamomile)Whether for adult pamper time, or a fun foamy bath for kids, this gentle, tear-free bubble bath is ultra-calming and cleansing.
4. De Ruby's Oil: Great Oils for Postnatal Massages & relief wind for Newborn babies
💁🏼 Function: Extracted from the rhizome of the ginger plant, this oil also has anti-inflammatory properties thus making it one of the best oils for a postnatal massage.
Estria company Certified by SGS global organization, it is a safe, natural and conscience texture repair product. ♥ ️